Take Advantage of BIG LEx Savings
Save $75 on AAWC's Lower Extremity Summit (LEx), November 2-3, at the Sheraton Grand Sacramento Hotel. Register to save and benefit from educational sessions lead by a multidisciplinary team of practitioners with years of wound care experience.
Take advantage of our Flash Sale!

 Register with SAVE75 for $75 off 

Educational sessions will be presented by a multidisciplinary team, including: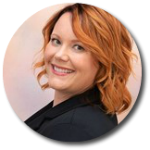 Kim Thomas, DNP, is an Advanced Registered Nurse Practitioner and works at the University of Washington Health-Valley Medical Center. Kim has 20 years of experience in lower extremity wound care and nursing and has been an Advanced Practice Nurse since 2010. Her specialties include Wound, Ostomy, and Continence Nursing. 
 LEx Educational Sessions lead by Kim include: 
    •  Wound Care Work Up: The Basics
    •  If it Quacks is it a Duck? Atypical Wounds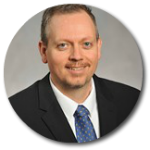 James McKee, DPM, is a surgical podiatrist with MultiCare in Washington State where he works in a hospital-based clinic to facilitate limb-salvage in a high-risk population. Dr. McKee completed his residency in podiatric medicine and surgery (PMS-36) at Puget Sound VA in Seattle, Washington where he focused primarily on diabetic and limb-salvage medical and surgical treatments.
LEx Educational Sessions lead by Dr. McKee include: 
•  Wound Bed Preparation: Debridement: The Art Form and the Science
•  When Do You Call the Surgeon - Surgical Interventions?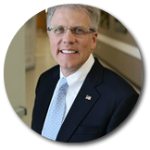 William Tettelbach, MD
, is a certified wound specialist who is actively board certified in Undersea & Hyperbaric Medicine, Infectious Diseases, Internal Medicine with formal training in Biomedical Informatics. Dr. Tettelbach is currently the acting Associate Chief Medical Officer for MiMedx Group, Inc. and is the Medical Director of Wound Care, Antibiotic Stewardship, and Infection Prevention at Promise Hospital.

LEx Educational Sessions lead by Dr. Tettelbach include: 
   •  Confucius Say - All mixed up! Wounds with Mixed Etiologies
   •  Bioburden Continuum 2: Systemic Infections, Antibiotic Stewardship


LEx is accredited for Physicians through ACCME and for Nurses through ANCC and Texas Physical Therapists. For more information, or to view details on accreditation for podiatrists, please
click here
. 


Share this post: