Meet AAWC's 2019 Board of Directors Election Candidates!
AAWC Board of Directors election is right around the corner. Before voting opens on Monday, October 14, 2019, we invite you to learn about the 18 candidates who are running to help lead the future of AAWC. At its core, AAWC is a multidisciplinary organization that champions the four pillars of education, public policy, research, and infrastructure to support wound care patients, researchers, advocates, and practitioners of all specialties. The AAWC Board of Directors serves to advance the initiatives of the AAWC which are focused on the strategic plan consisting of the four pillars.
This year's candidates have a variety of professional backgrounds and skills, reinforcing the dynamic team approach that AAWC is founded on. On the elections webpage, each nominee describes how their qualifications align with the four pillars and their plans to support the Board in its efforts to meet AAWC's strategic objectives. Candidate's credentials, years of AAWC membership, and CV are also available.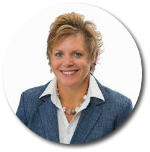 "2020 is going to be a pivotal year for AAWC. Strong leadership is essential to carrying out a successful strategic plan. I am confident we have a highly proactive and experienced selection of qualified candidates. In the coming weeks, I encourage everyone to take the opportunity to get familiar with the Board of Directors candidates and vote." Victoria E. Elliott, RPh, MBA, CAE, chief executive officer, Association for the Advancement of Wound Care.
Voting for AAWC's Board of Directors ends on Sunday, November 10, 2019. Support the success of AAWC through participation in the upcoming election. Every voice counts in the direction and leadership of AAWC, the premiere voice of wound care.
Candidates include:
Industry

Matthew Davis RN, CWON, CFCN
William Tettelbach MD, FACP, FIDSA, FUHM, CWS
Nurse

Jacalyn Brace Ph.D. ANP-BC RN-BC WOCN
Maria Luisa Faner DNP, APRN, FNP-C, CWS
E. Lynette Gunn APRN, GCNS-BC, CWCN CFCN
Victoria Nalls GNP-BC, CWS, ACHPN
Physical Therapist

Rose Hamm PT, DPT
Marta Ostler PT, CWS, CLT, DAPWCA
Brandy Rose PT, DPT, CWS
Physician

Ali Bairos MD, CWSP, FACCWS

Jonathan Johnson MD, MBA, CWSP
Naz Wahab, MD
Podiatric Physician


Marcela Farrer DPM, MBA, CWS
Marc Jones DPM, FACFAOM
Jared Shippee DPM, DWC, WCC, PCWC,

FAPWCA
Research

Alisha Oropallo, MD
Nicola Waters Ph.D., MSc, RN
Secretary, Executive Committee


Kara Couch MS, CRNP, CWCN-AP
Learn more about each candidate by clicking here. For more information visit AAWC.
Share this post: