Our Passion for Wound Care and Healing – How Did We Get Here?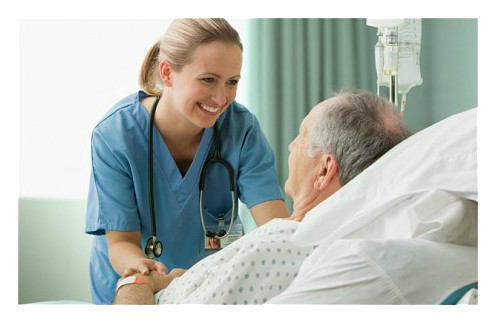 As a talented group of professionals in our areas of specialization, we have formed a common goal to conquer any wound, regardless of the location, source, chronicity, or barriers to healing. At least, this may be our belief. Did any of us have a burning desire as aspiring professionals to work to advance the cause of evidence-based wound care? As a team of multidisciplinary professionals of physicians, nurses, pharmacists, physical therapists, researchers, and industry personnel, we were able to recognize an area of need for patients who suffer from chronic wounds. For each of us, there was something which ignited the passion to serve, to research, and to lend our expertise to this subject. Our strides to promote wound care from a multidisciplinary approach have led us to improved overall outcomes for our patients.
To my knowledge, there is not one aspect of higher education in the subject of wound care for everyone to attend. It appears we have all come to this crossroads in our respective professions. Some attend to the clinical aspects of wound care, some research, while others may possess a formalized training in business and are able to identify a need in the area of wounds and wound healing. Simply expressed, there is not a formal institution of higher learning for wound care. Fortunately, there are educational programs, certifications, and extended classes and degrees which promote the spectrum of wound care.
I dare say, as we embarked upon the road less traveled, we developed a desire to care for patients with wounds and to promote wound healing holistically. As professionals, we may have provided care to a patient who performed a "do it yourself" technique on their wound, such as preparing a full-strength bleach soak for their feet, which caused more harm than good. There is the non-compliant patient and family, although educated repeatedly about their disease process, prefer to remain non-compliant.  I encourage you to reflect upon the patient with multiple co-morbidities who managed their underlined disease of diabetes or congestive heart failure and still experienced disappointments of limb loss.
As clinicians, we are at the forefront of identified problems and the exploration of various ways and means to solve the problems. Perhaps, a short term or long-term goal of care was determined for treatment. Did the patient need antibiotic therapy, local wound care, or surgery? What type of therapy was needed for the patient? What did the labs show? There were many ways to explore a singular problem. However, through a multi-disciplined approach, we likely determined to connect our desires with others who shared the same goal to bring healing and awareness to this important category.
You may ask, what led to my passion for wounds? I was the nurse in a critical care unit where patients with chronic, surgical, or trauma wounds were my norm. Where others shied away, I could care for the entire patient without any bias toward their wounds. This was a time to provide timely assessment and care while noting any changes to the area of concern. It was not always pleasant, but my goal was to provide the needed, direct patient care with compassion. I began to read evidenced-based literature to determine the findings of my peers. This led to my attendance to a wound, ostomy, continence educational program and ultimately a certification in wound care to solidify my passion and my commitment to additional education.
Some may argue the need for a more formal educational program for all specialties. But the modality of wound care and management is ever-changing. An all "boots on the ground" approach is needed to assist patients onto the path of healing. The Association for the Advancement of Wound Care (AAWC) is available to those in the healthcare field with a mission to assist persons with wounds and identification of at-risk persons. Ongoing educational programs are held in various forms to foster new advances in this area of wound care to those who are at the bedside, research, or any aspect of care.
For the reader, I ask, what led you to this pathway? Was it a specific patient or the types of patients seen with chronic wounds? Was your area of expertise in business management or research which caused you to discover your pathway? The development of your concern for wound care and healing may provide endless areas of discussion. As you go about your day, week, month, and years in the subject of wound care and healing, please remember the passion which placed you in this needed field of care.
Share this post: